Contact
---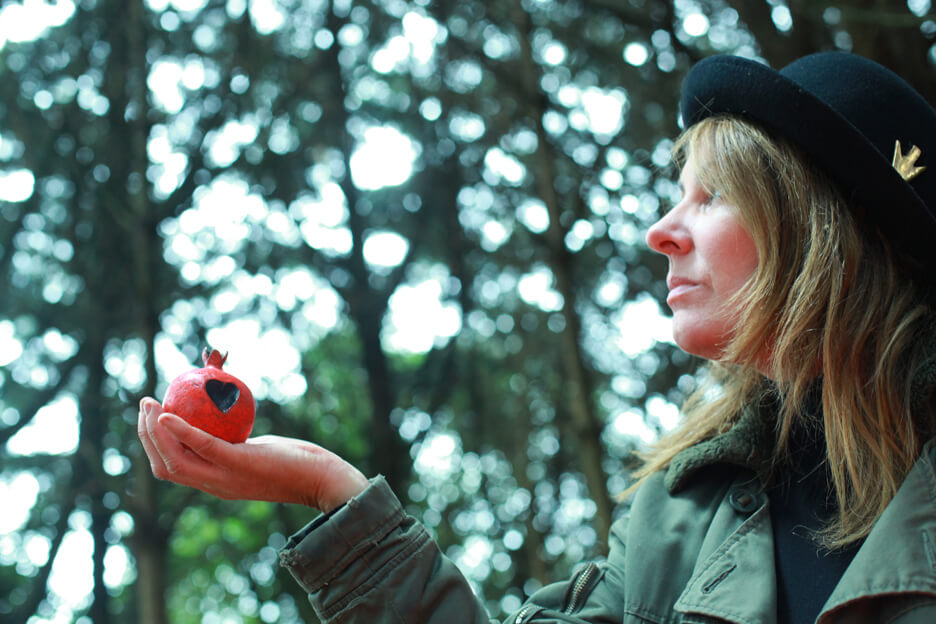 Critique
Aidan Dunne Art Critic, Irish Times
' The figures are stylised and, however obliquely, metamorphosed in the details of their attitudes, the way their forms are stretched or tensed, or just presented as being subject to the pull of gravity, they are extremely sensate, physical presences: they convey the sensations of physicality and embodiment. Bodily experience is useful in this way as a kind of shorthand for the artist, allowing us to translate her personal sculptural language into a common tongue. But it's not facile process. The work goes out of the way not to advertise itself too brashly, but considerable subtlety of observation and expression has gone into these distillations of form.'

Eoin McGonigal
Chairman Irish Museum of Modern Art, Dublin
'Orla's exploration of our relationship to nature and the universe and our search throughout our personality for balance and comfort, is forever ongoing. All of the pieces in this exhibition demand attention, not only because the materials and colour involved demonstrate the concern that Orla seeks to express, but together with the elegance and beauty of colour and form they cry out for comment and debate.'

John Mulcahy, Irish Arts Review. 'The Ratoath Rodin'
Written about 'Perch'
When Rodin decided on the gender of his most celebrated sculpture, he opted for a man, when de Brí went down the same road, she choose a woman. Both figures are seated, but unlike Auguste Rodin's Le Penseur whose feet are firmly on the ground, de Brí's thinking woman is perched precariously atop an elegant arc of steel at the approach to the village of Ratoath in co Meath.
In contrast to the Penseur's twisted body with head down to his curled toes suggesting a tough intellectual struggle, de Brí's smooth golden Bronze is poised and relaxed enjoying the view of the kingdom of Meath from a 5meter high perch.
She is Monarch of all she surveys.

Aidan Dunne The Irish Times
Written about 'Elements of Sculpture'
'Orla de Brí is known for her poised witty figurative sculptures. They engage with the audience in a way that has won her many fans and commissions. This photographic show, two years in the making is something of a departure drawing on the improbable combination of Nietzschian ideals of self realization and the golden age of the Dutch still like painting, de Brí has devised a series of humorous figures and tableaux, employing small scale bronzes and real life fruit and vegetable. Each figure is paired with a staged photographic tableau that enacts the perils and pitfalls of developing as a sane, rounded individual, from birth to maturity.'

Marianne Hartigan Art Critic, Sunday Tribune
'Some artists dispense with titles letting the work stand on it's own, other artists choose to use them, and let the titles provide a link between the creator and observer, widening a chink of understanding. De Brí's titles draw the viewer into her observations and experience of the world. The themes of love, life and human psyche are strongly represented in her art.'

Eimear McKeith The Sunday tribune
'de Brí in a relatively short period of time has built up a strong reputation both for her dramatic outdoor sculptures and her more intimate indoor pieces and private commissions. Her work is highly covetable among the art and business worlds.
Such is the versatility of de Brí's work that she can mine the darkest side of the human psyche while also creating humorous works about contemporary society. De Brí sees her work as becoming increasingly inclusive and multifaceted, embracing all aspects of life and the world around us.'